Carey Spreadborough and Bruce Manley share their own special story about the 2013 flood in Bajool Central Queensland.

Cyclone Oswald came down and dumped 800mms of rain. I went to work that morning — I work at Marmor Primary School, and I was setting up because we're getting ready for the new term — and my kids rang me and said "Mum, there's water coming in the yard", so…
Watch the video to hear the rest of their story.
Storyteller
Videos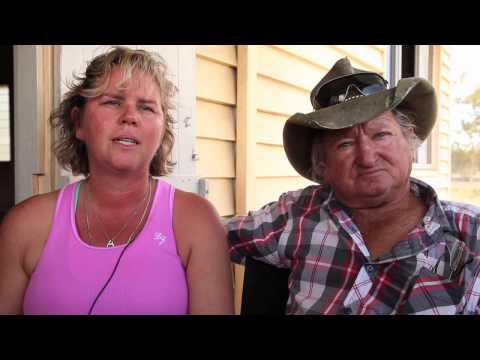 BushTV After the Flood Community Storytellers Carey Spreadborough and Bruce Manley