Aleisha Sainsbury shares her own special story about the flood in Stanwell Central Queensland.
It was sort of sad, you know… I looked up here from–because we're at the top of the hill and saw only roofs basically–and we had a phone call from a friend, and he couldn't get hold of his mother. And so we went out basically looking for her, and figured we weren't going to do it without a boat…
Watch the video to hear the rest of Aleisha's story.
Storyteller
Videos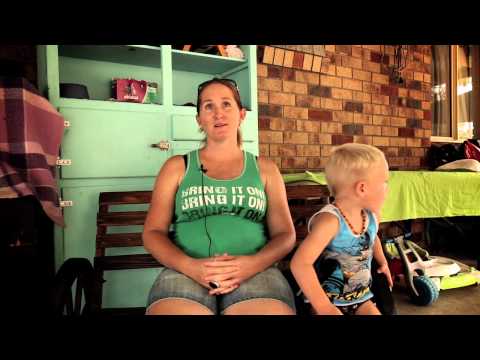 BushTV After the Flood Community Storyteller Aleisha Sainsbury